We have launched a crowdfunding campaign so you can help support our research!
It's a very expensive endeavour to bring a medical device to market. Clinical trials typically cost between $20 million and $100 million. We are just a small company with a big idea. You can help us make this happen. Please visit our crowdfunding campaign today!
Visit Our Crowdfunding Page
Revolution MD is a Med-Tech company focused on an IOT connected delivery system to safely dispense opioids.
Our Mission Is in Inventing Leading-Edge Healthcare Technology 
Leading the promising edge of medical technology, RevMD is pioneering new drug delivery methods, and pairing them with cutting-edge research in advanced AI, machine learning and medical-based analytics.  

Opioid Delivery
We're researching novel delivery methods for opioids which reduce addiction, overdose, and have fewer side-effects.
Medical Analytics
We're creating enterprise-scale analytic warehouses to analyze integrated medical data in a holistic way to improve outcomes.
Pharmaceutical
We're integrating our systems with pharmaceutical delivery with enterprise-scale supply chain optimization. 
Urgent Care
We're re-inventing opioid delivery in urgent care settings with research into predicting opioid sensitivity using genomics.
A Simple, Unified Approach to Opioid and Pharmaceutical Delivery
Our research shows that we can develop an opioid delivery system that is as effective as intravenous while being more comfortable and with fewer side-effects than oral medication. It's also safer than pills, and we believe it can reduce overdoses and addiction. 
We need your help! Visit our crowdfunding campaign page today!
If you have known anyone who has suffered due to opioid abuse, I'm sure you understand how important our work is. You can help others by contributing to our crowdfunding page and supporting our research!
Visit Our Crowdfunding Page
We've assembled a special team to re-invent healthcare, and we're doing it with leaders from the world of big business and enterprise technology. 
Josh Kimmel
Founder of BREATHE e-cigarette vaporizer Corporation (OTCQB BVAP,) and former CEO & President of 4M leading the commercialization of plasma oxidation for the production of carbon fiber at scale.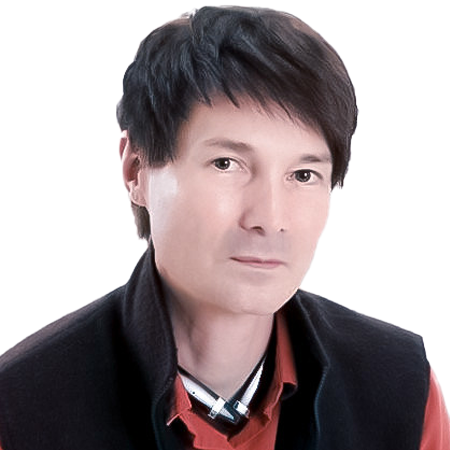 Ken Greenwood
20 years SAP enterprise-scale implementations, ABAP, OO, SQL, XML, HTML et al, application performance, security, BI/BW big data, analytics and startup experience.
Jurgen Vollrath
Former CIPO at SAP directly reporting to Hasso Plattner; co-founder of Corinthian Ophthalmic having developed and brought a vaporizer to market.
It takes a special team to re-invent healthcare, and we're doing it together. With leaders of all kinds from the big business world, and from the enterprise technology universe, we have your medical future this on lock. 
Garo Artinian

Former CEO & Chairman of Draka Holding NV, a publicly listed company with revenue in excess of 3 billion Euro.
Igor Gonda
Former CEO of Aradigm Corporation. Lead strategic business alliances with major pharmaceutical and biotechnology companies. Research and development of products for major pharmaceutical markets such as diabetes and pain management. 
Don Treacy

PH.D. Analytical Chemistry & CEO of the Magothy Group, inventor holding two patents: a pulsed dose drug delivery system and an antiviral agent.
Susan Clausen

 Clinical trials, clinical development, regulatory submissions, risk management, biotechnology, project management.
Richard Dapaah
Venture Adviser with MBX Capital, a venture capital firm that funds high impact healthcare and life sciences strategy. Prior to MBX Capital, Richard was part of the founding team at Shire Capital Management, a global multi-strategy investment firm.
Mike Agentis

Business strategy, contract and project management, operation management, cost controls.
It takes a special team to re-invent healthcare, and we're doing it together. With leaders of all kinds from the big business world, and from the enterprise technology universe, we have your medical future this on lock. 
Paresh Chari

Former Dura-Line Chairman of the Board & CEO, Advisory board for Wavin (Netherlands) and Netafim (Israel). Currently advisor to Onward Capital.
Bill Williams

Johnson & Johnson Centennial Chair and Professor Division Head, Molecular Pharmaceutics and Drug Delivery Editor in Chief, AAPS PharmSciTech FAAPS
Bill Pittman
Former President and COO of DeRoyal Industries. DeRoyal is a global manufacturer of over 3000 medical devices has over 3,000,000 ft under roof in 6 U.S. states and 7 countries. Annual revenue is approaching $1B.

Send us a message or ask a question
Contact us for more information.
Or call — 865 329-6792
Better Health Care is Our Mission
Re-inventing pharmaceutical delivery systems, for you.
5600 Crooked Pine Lane Knoxville, TN 37921
Please visit our crowdfunding campaign and support our research!
With our device, we are trying to improve opioid administration and make it safer for everyone. But we can't do it without your help!
Visit Our Crowdfunding Page