Our initiative has been endorsed by the following US senators and representatives
Our concept has received wide-ranging positive reactions from humanitarians in all walks of life, including representatives and senators in our own US government.
Senator Ferrell Haile, Tennessee
Senator Richard Briggs, Tennessee
Richard Briggs was elected to the 109th Tennessee General Assembly. He is currently Chairman of the Senate State and Local Government Committee. He serves as a member of the Senate Rules Committee and Senate Transportation & Safety Committee.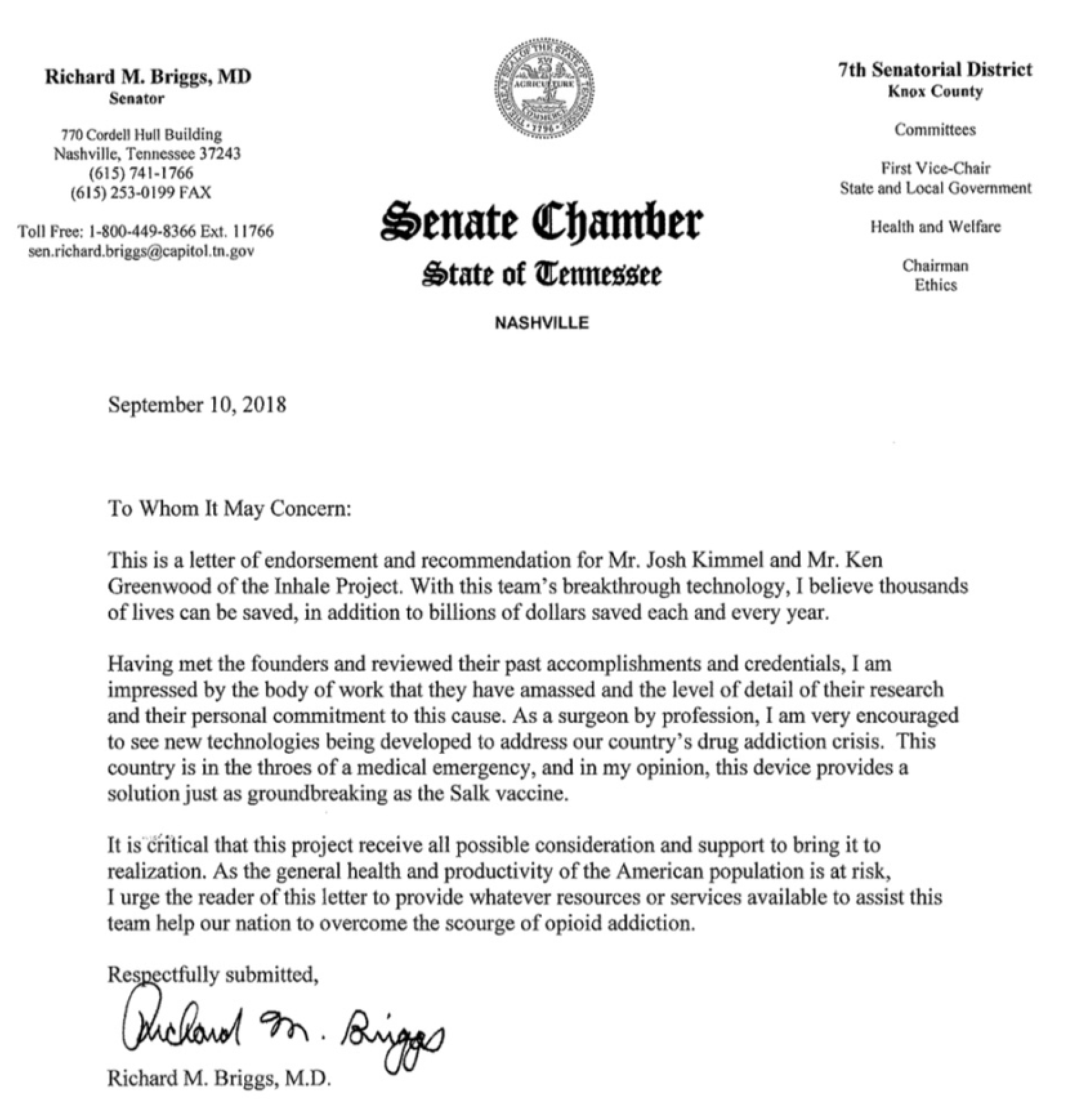 Lieutenant Governor Randy McNally, Tennessee
James Rand McNally (born January 30, 1944) is an American politician serving as the 50th and current Lieutenant Governor of Tennessee since 2017. A member of the Republican Party, he has been the state senator from the 5th district since 1987, which encompasses Anderson, Loudon, & Monroe counties, as well as part of Knox County.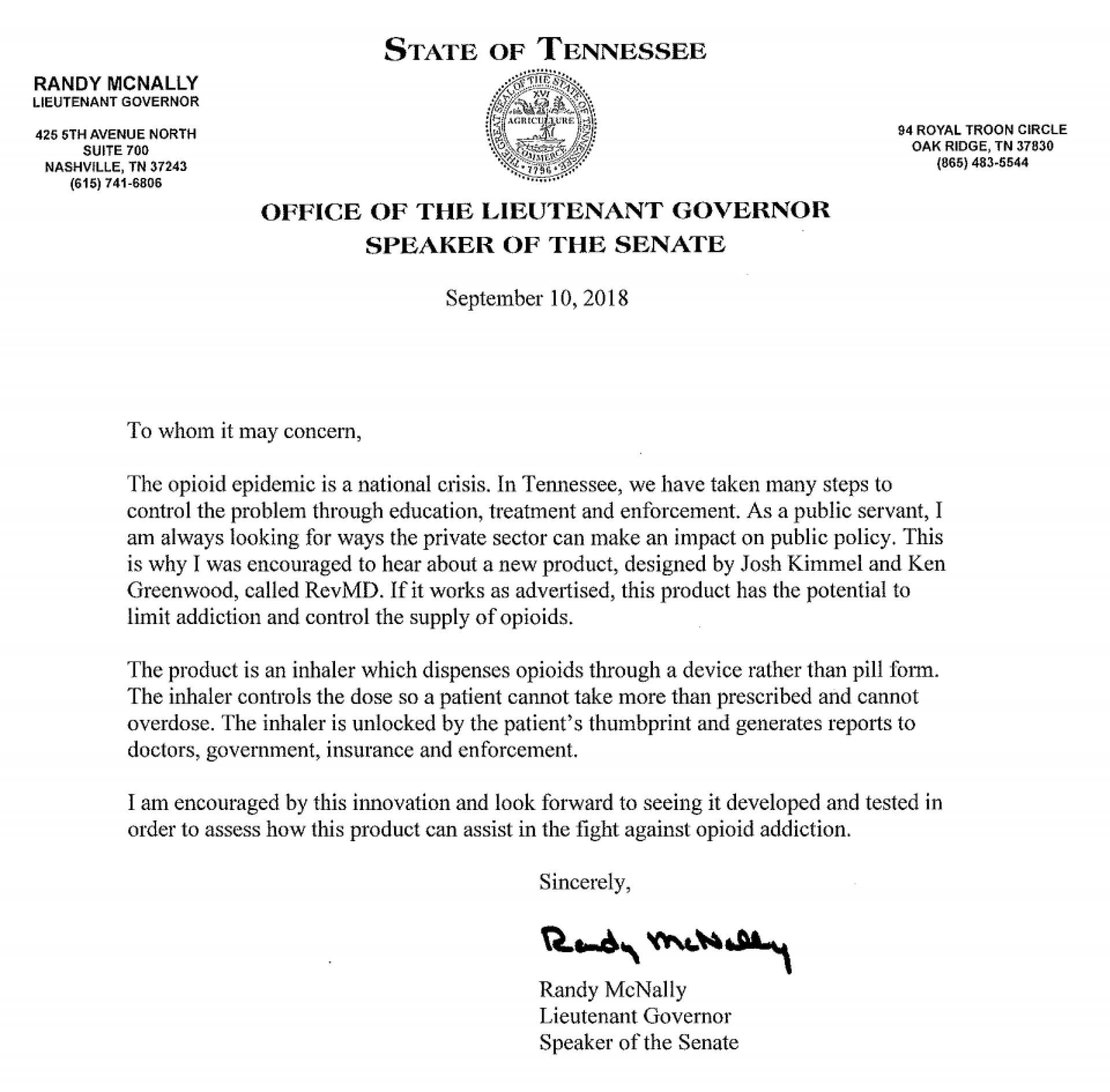 Senator Becky Duncan Massey, Tennessee
Becky Duncan Massey is a Republican member of the Tennessee Senate for the 6th district, encompassing Knoxville and Knox County. She is a former board member of the Overlook Mental Health Center, and Big Brothers Big Sisters.
"We express our gratitude to these representatives and senators for taking an interest in our INHALE project and taking the time to write these letters of endorsement in the hopes it may catalyze our efforts and lead to development of a product which can help so many people and potentially saves so many lives. We hope you will consider helping to support our research by investing in our crowdfunding campaign."

Send us a message or ask a question
Contact us for more information.
Or call — 865 329-6792
Better Health Care is Our Mission
Re-inventing pharmaceutical delivery systems, for you.
5600 Crooked Pine Lane Knoxville, TN 37921